Behind the scene pictures of our interview with Judge Rajeswari at the Staten Island criminal court.
Having Lawyers and a criminal court judge listening carefully to my directions while i'm standing behind the courtroom bench was not something that I had ever thought I'll be doing one day.
This is one of my best interviews that I've filmed so far. Judge Rajeswari had an amazing story to tell. Originally from India, she came in the U.S. at the age of 16 and shortly after arriving lost both of her parents. As an orphan, she mentioned going to her first job interview with a suit picked up at the salvation army. At the age of 43 she has become the first woman of Indian origin to be a criminal court judge in New York City.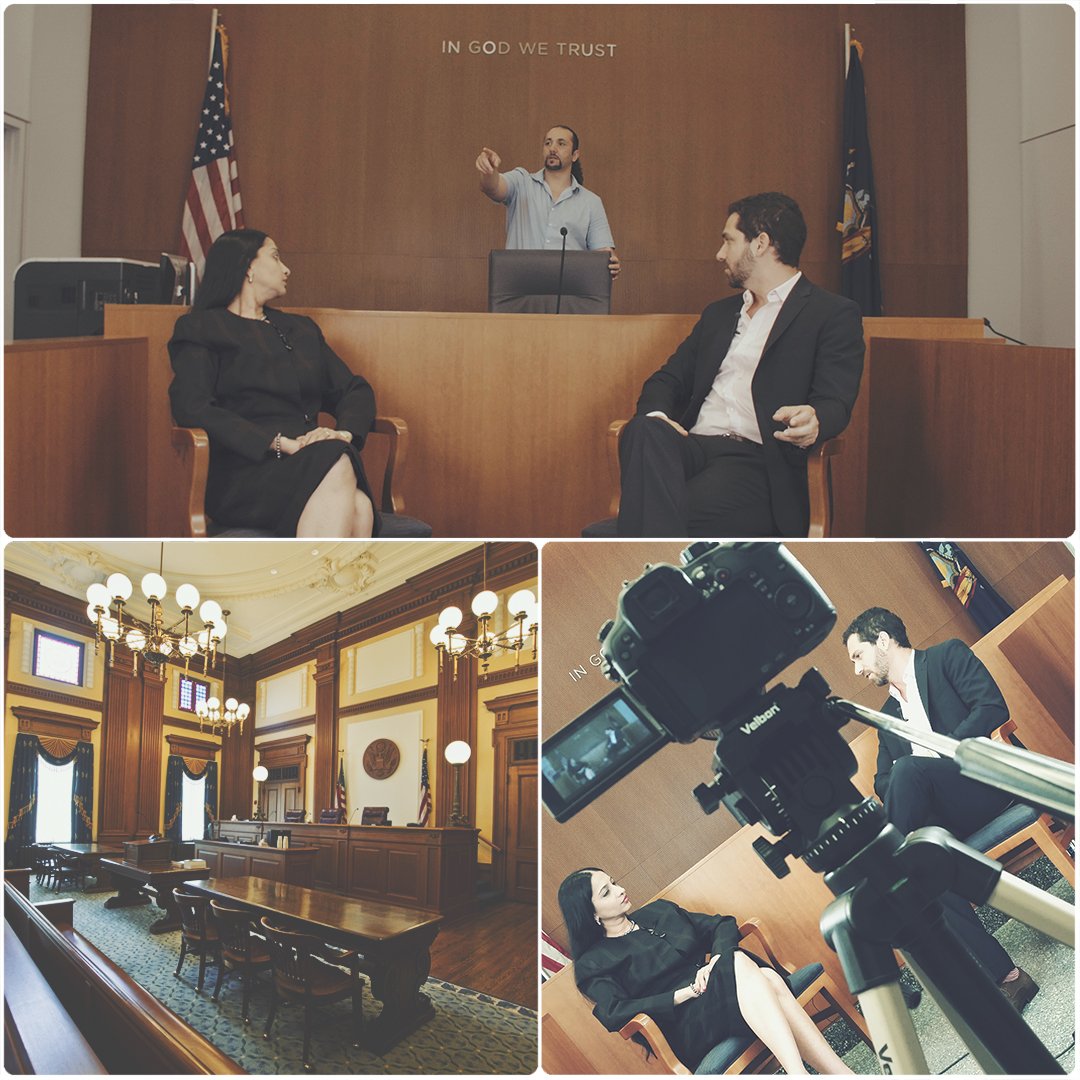 Also read:
NYU law professor Richard Pildes Interview | Filmed by Masar Tv
Attorney General Sean D. Reyes Interview | Filmed by Masar Tv
Columbia Law School Professor William Simon Interview | Filmed by Masar Tv
Harvard Law School Professor Glenn Cohen Interview | Filmed by Masar Tv
Lawyers Eileen Travis & Meredith Heller Interview | Filmed by Masar Tv
Columbia Law School Professor Richard Briffault Interview | Filmed by Masar Tv
http://masartv.com/blog/judge-jenny-rivera/