Buy beats online.
Let's Make A Hit.
Masar Productions is your source for the hottest instrumentals on the net. Each beat has been Sequenced, Mixed and Mastered. Purchase a license today and get professional quality for your songs.
To get start with buying your instrumental, follow the instructions bellow. If you have any questions you want to ask before working with us, please call/email us here with your inquiry.
---
Beats for Sale
| Get Started
Start by sending us an email letting us know which beat you want. You can listen to our complete catalog of beats and see what we are capable of on our main page. Can't find what you're looking for? No problem, send us your acapellas and allow us to make custom beats around your lyrics! We have an extremely talented team of music producers that can make your idea come to life.
Click here to make a 50% down payment.
Masar | Beatmaker/Mixing/Mastering Engineer
Since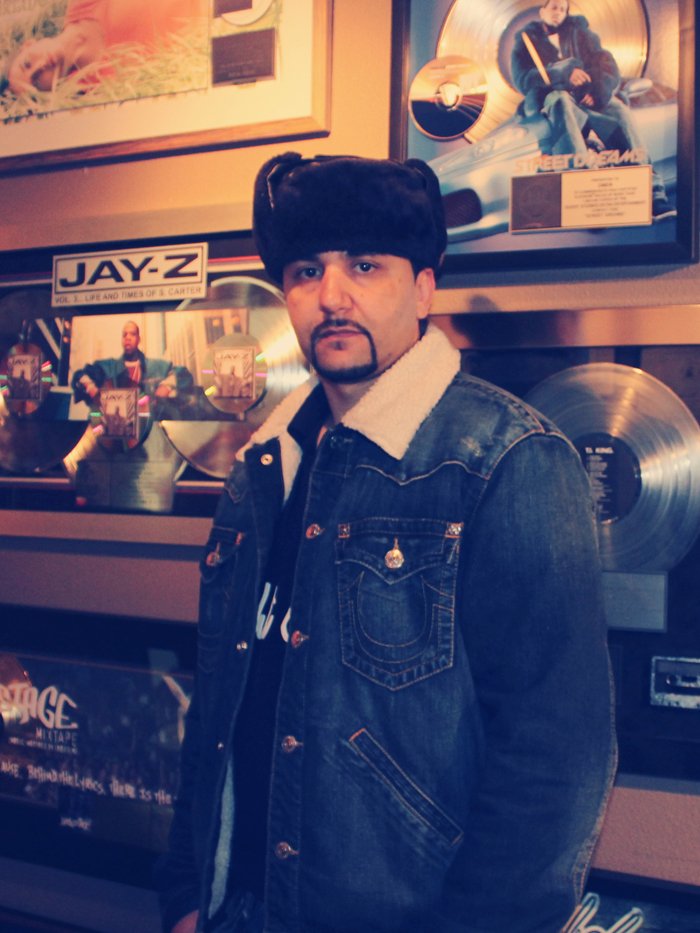 the beginning of his engineering career, Masar has produced and mixed hundreds of songs, but he has also recorded and mastered many albums, mixtapes and singles for different artists around the world. Masar has been working at some of New York City's most prestigious studios including Fresh Studio (Doug E Fresh's facility), Daddy's House (Puff Daddy's facility), StadiumReds (Just Blaze facility), Surf School Studio (Harry Fraud facility), Gain Greene Studio (Max B facility) and now Next Millenium Studio (Dipset facility).
Masar is mostly known for being the engineer of Max B & French Montana, he has mixed & mastered several mixtapes for them but Masar has also worked for artists such as Beanie Siegle, Vado, Ransom, Fred The God Son, Hitchcock, IGT, Jim Jones, Jr Writer, A Mafia, Chinx Drugz, Byrd Lady, Timbo King, 9th Prince, 40 Cal, Charlie Clips & Harry Fraud just to name a few.
---

Beats for Sale
$299 (Per Beat)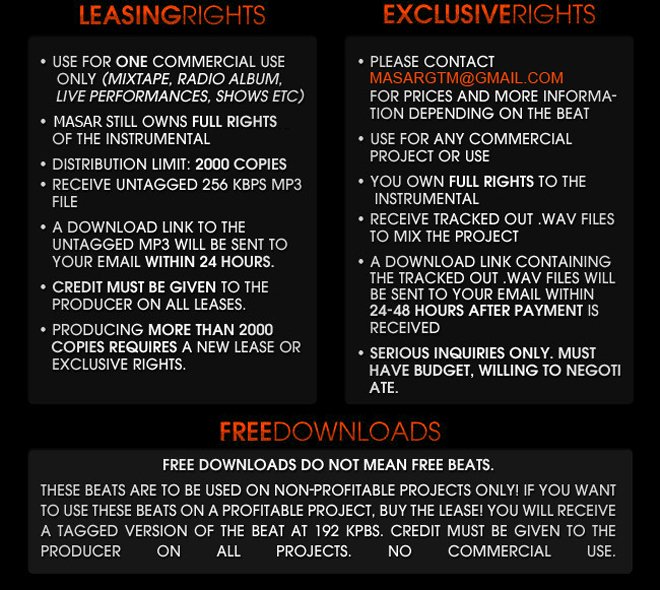 ---

Custom Beats
$599 (Per Beat)