Frenchie "Shake Clap" | Directed By Masar (600.000 Views on WSHH and now on MTV)
After Making the AOL Boombox world premiere and more than 600.000 views on World Star Hip Hop, the Frenchie "Shake Clap" music video Directed by Masar is now playing on MTV.
That's the 2nd Music video directed by Masar on MTV, the 1st one was "Your Wrong" by Lagato Shine from the legendary group IGT.
Masar already had dozen of videos on World Star Hip Hop, Click Here to check them out
Frenchie, member of the esteemed Brick Squad Monopoly family and hype man for Waka Flocka Flame, celebrates the release of his new mixtape, The Concrete Jungle, with a truly party-oriented song titled "Shake Clap." The South Jamaica, Queens native describes a typical night at the club, as Frenchie admires different girls dancing and relays their back stories.
Of course, "shake clap" is the refrain that drives the song and inspires some very admirable dance moves from the variety of beautiful women that populate this video. Frenchie raps about everything from the star signs of the girls he encounters, to the somewhat questionable assertion "You can be my slave/ I will be the master."
Produced by Young Lan and directed by Masar, the video also manages to incorporate some shots of BSM bling, repping Frenchie's connection with Gucci Mane and other BSM members.
At one point he even name-checks Wiz Khalifa's "Black and Yellow." Witness the visuals below to see what Frenchie's choice of colors would be.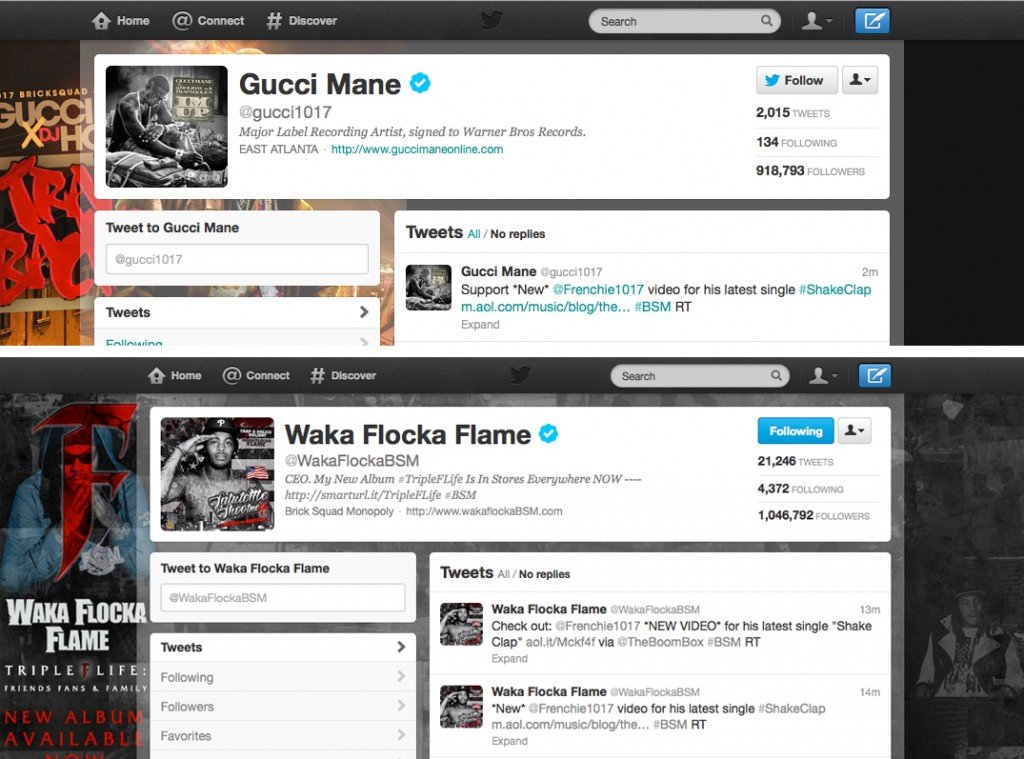 Shout out to @DJLAZYK @MurdahBaby @thisis50  @Exit21Magazine for coming through. Shout out to  @CeceVance &  for the hook up. Stay Tuned.
1017 Brick Squad is an American hip hop group led by Gucci Mane that also includes Waka Flocka Flame, OJ Da Juiceman, Frenchie, Wooh Da Kid, Cartel MGM, Dirt Gang, Fetti Gang, Cook Tha Monster, S. Money, Kintoz, Yung Joey and Yung Swader.
---
Masar on set with Frenchie @ Club Petra [Queens, NY] for "Shake Clap" Music Video [Directed By Masar]
---
SCREEN SHOTS
---
BEHIND THE SCENES