Music Video Director @MasarTv  has been featured many times on World Star Hip Hop. On a recent interview, @QWorldStar (wshh CEO) said that the site have around 50 millions visits every week. This make wshh the #1 Hip Hop blog in the world.
Masar is a Music Video Director who has videos featured onMTV, BET, FUSE & World Star Hip Hop just to name a few. His YouTube channel has Over 4 million views and 4,000 subscribers. Watch All Masar's Music Videos On hisVimeo account.
Masar has shot music videos for artists such as: Max B, French Montana, Wu Tang Clan, Ransom, Chinx Drugz, DMC, Chuck D, PMD, Mc Serch, A Mafia, Jr Writer, Dipset West, 40 Cal, Charlie Clips, Tragedy Khadafi, Unkasa, Meeno, Timbo King, 9thPrince, FT, Frenchie, Coke Boys, Lagato Shine, IGT, etc.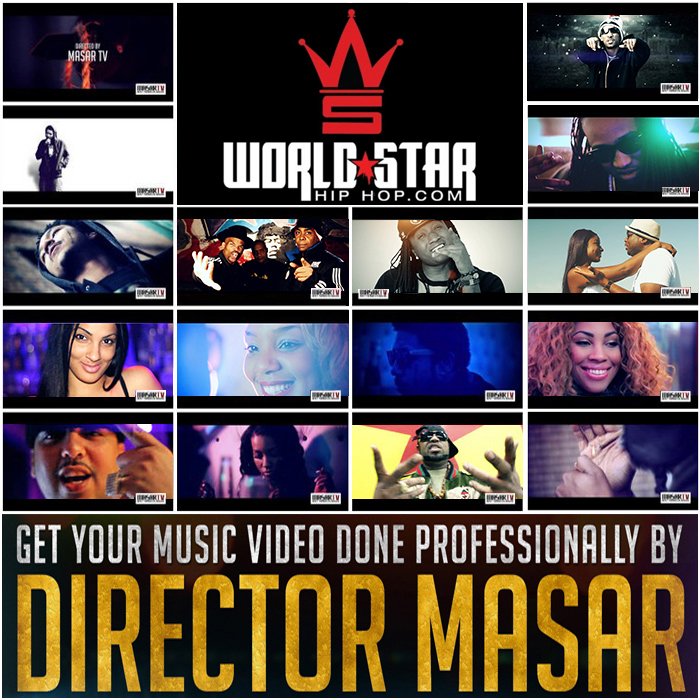 ---
GET YOUR MUSIC VIDEO DONE PROFESSIONALLY
Masar Tv offer video production services that can help you through every phase of your project. We do it all, from creative concept development, script writing, shooting, editing, musical scoring, color correcting to final output. We've worked with a wide variety of project genres including live concerts, fundraisers, non-profits, music videos, documentaries, training videos, commercials, infomercials and weddings. No matter how big or small your budget, or how clear or vague your vision is, we will work with you until you are completely satisfied.
Bezells "Skip To The Lou" | Directed by Masar
http://www.worldstarhiphop.com/videos/video.php?v=wshha6blaMVa7Pc8Jh8b
---
J.R. Writer "Haters" | Directed by Masar
http://www.worldstarhiphop.com/videos/video.php?v=wshhfOUIey38TtM70gEW
---
Hunitflo Tory ft Johnny 2 Good "Shit" | Directed by Masar
http://www.worldstarhiphop.com/videos/video.php?v=wshhGEGLCjc4dkPX49r7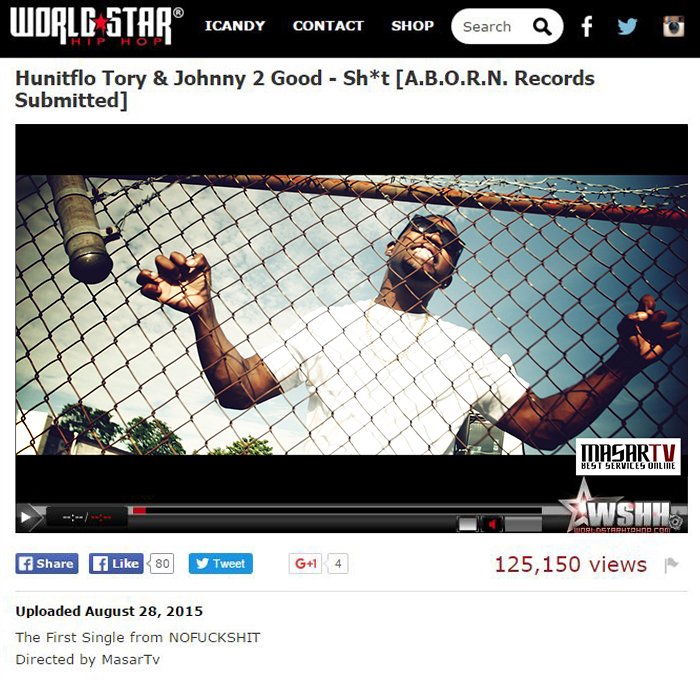 ---
Penny France "Penny to a million" ft French Montana & Harry Fraud | Directed by Masar
http://www.worldstarhiphop.com/videos/video.php?v=wshh4Td6nPrZc5afgR84
---
Bezells "Nothing but a dog" | Directed by Masar
http://www.worldstarhiphop.com/videos/video.php?v=wshhkt0qctHjf7xdL1n9
---
Frenchie "Shake Clap" | Directed by Masar
http://www.worldstarhiphop.com/videos/video.php?v=wshhS51uMt0GB2aS5KwF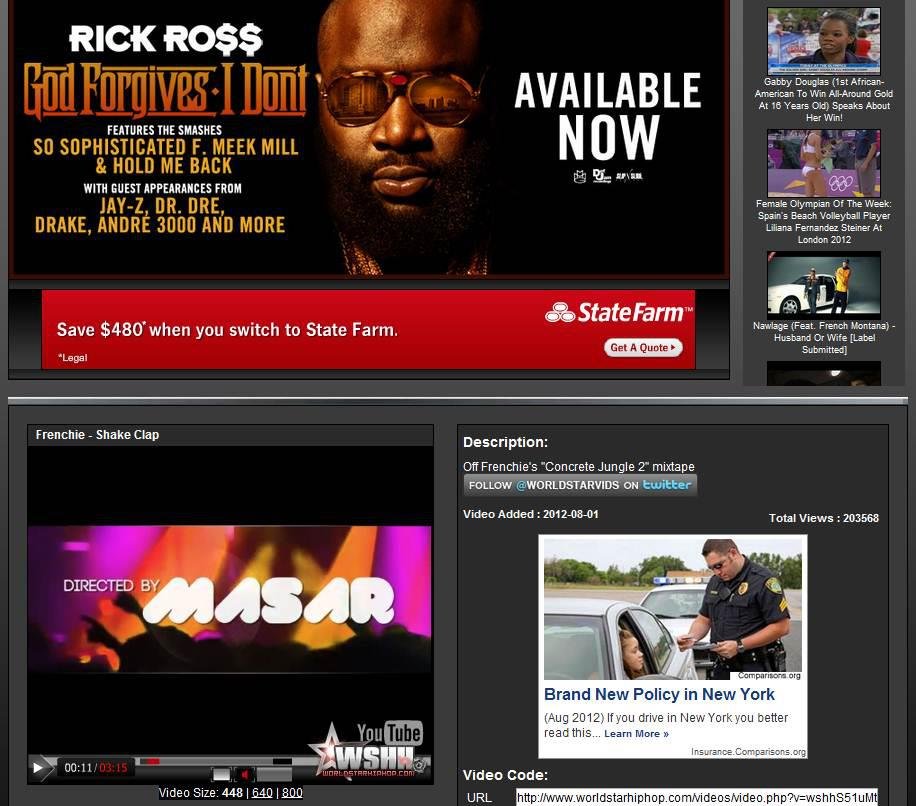 ---
MilBoy ft J Rosco "Lex Luger" | Directed by Masar
http://www.worldstarhiphop.com/videos/video.php?v=wshhe1p140yqmmInV2Dd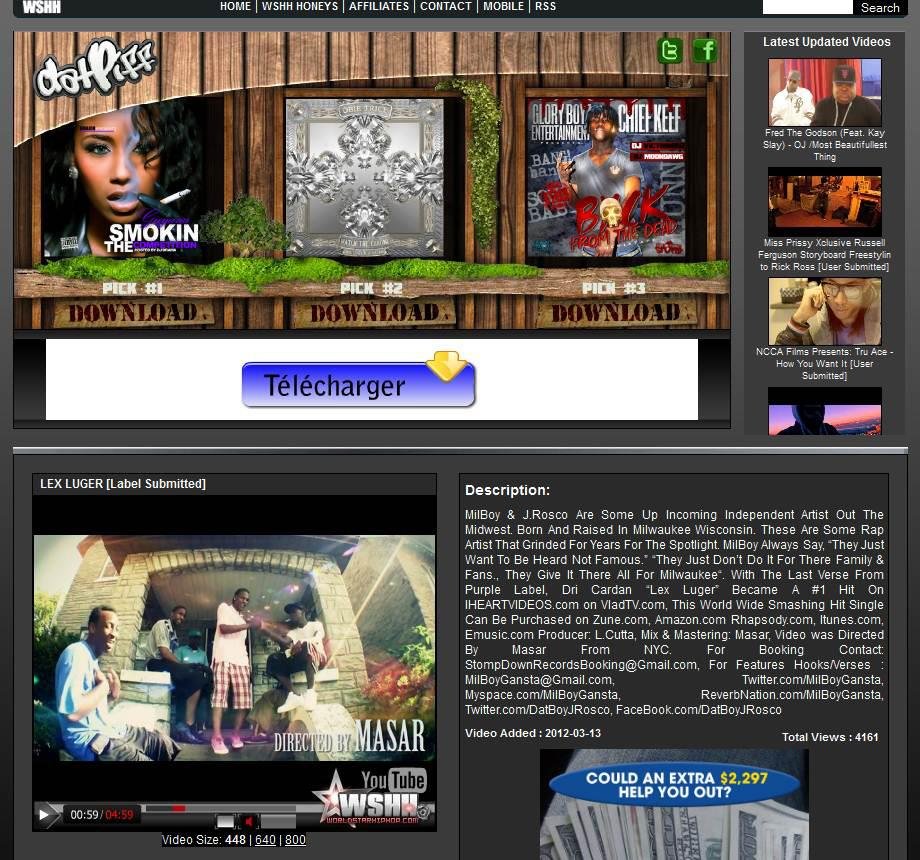 ---
40 Cal ft A Mafia "40th Boys 2″ | Directed by Masar
http://www.worldstarhiphop.com/videos/video.php?v=wshhK1z8bPq57VOhpydi
---
Max B "All My Days" | Directed by Masar
http://www.worldstarhiphop.com/videos/video.php?v=wshhnGhy0661zu0fRQcS
---
40 Cal ft Young Ase | Directed by Masar
http://www.worldstarhiphop.com/videos/video.php?v=wshhmMn72aYi8l5Fi19z
---
Jr Writer ft 40Cal & Ransom | Produced & Directed by Masar
http://www.worldstarhiphop.com/videos/video.php?v=wshh1VRWI12Q8VZQFKAI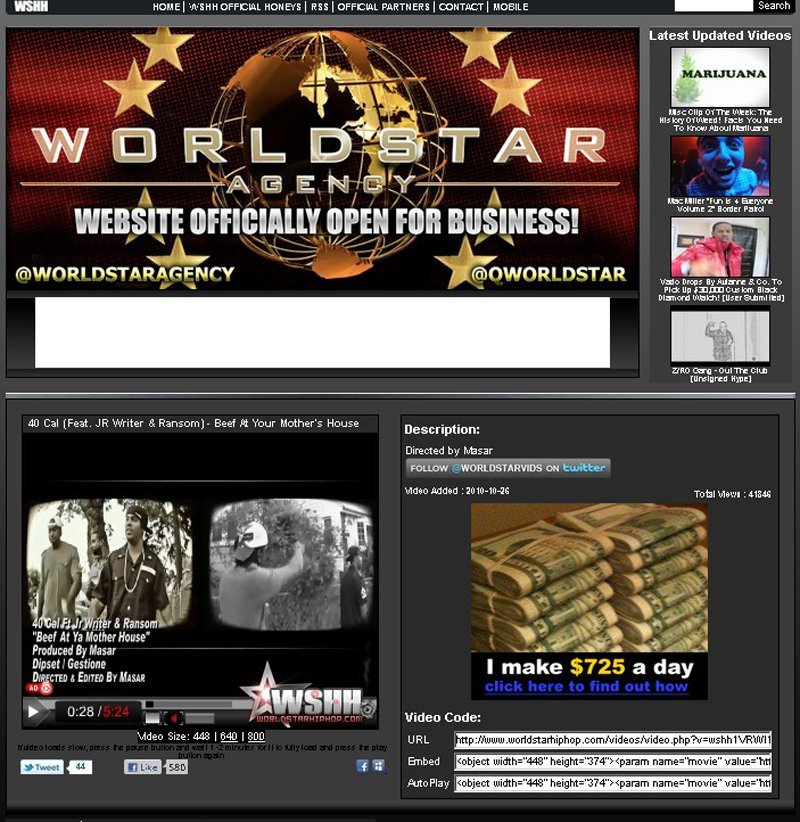 ---
French Montana "Good Kush" ft Mak Mustard | Directed by Masar
http://www.worldstarhiphop.com/videos/video.php?v=wshhJOSk4w43qTwdzT94
---
Lou Armstrong ft Red Cafe & Verse Simmonds "Shake It" | BTS Directed by Masar
http://www.worldstarhiphop.com/videos/video.php?v=wshhV767o82wS5huA461
---
Young World Ft Cokaine Cheeze & Leek | Directed by Masar
http://www.worldstarhiphop.com/videos/video.php?v=wshh5e6a4J243mjBt080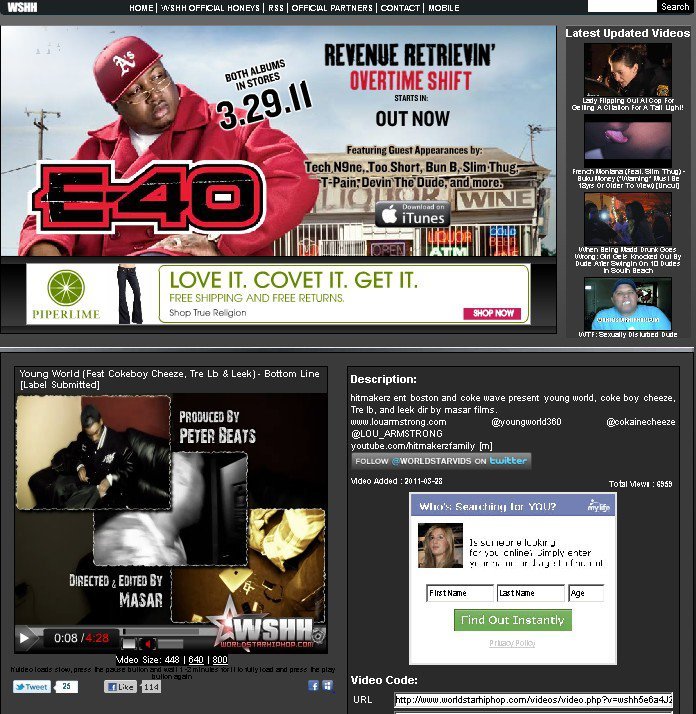 ---
Max B's Mother's PSA: "My Son Is In Trouble. He Has Been Caught Smoking Weed In Jail" [Audio]
http://www.worldstarhiphop.com/videos/video.php?v=wshhloXc5sgSgB6xhx9m
---
Max B – Money Makes Me Feel Better
http://www.worldstarhiphop.com/videos/video.php?v=wshhEY666JHm2iF3x5gF