By far the most anticipated track on French Montana's new album Jungle Rules, "A Lie" featuring The Weeknd & Max B has big expectations to live up to. The song has been produced by Harry Fraud & Masar Tv  which is the same combo of producers that was behind the smash hit "Paid for" by French Montana, Max B & Chinx Drugz.
Masar is a mixing engineer and music producer from New York City. Although he worked on different projects with different celebrities such as The Weeknd, French Montana, Wu Tang Clan, or the regretted Sean Price and Chinx Drugz, he is mostly known for being Max B personal assistant and mix engineer.
Masar started his career as a DJ in 1994 and naturally started producing and mixing his own records. In 2007 he moved to Harlem, USA where he met Max B.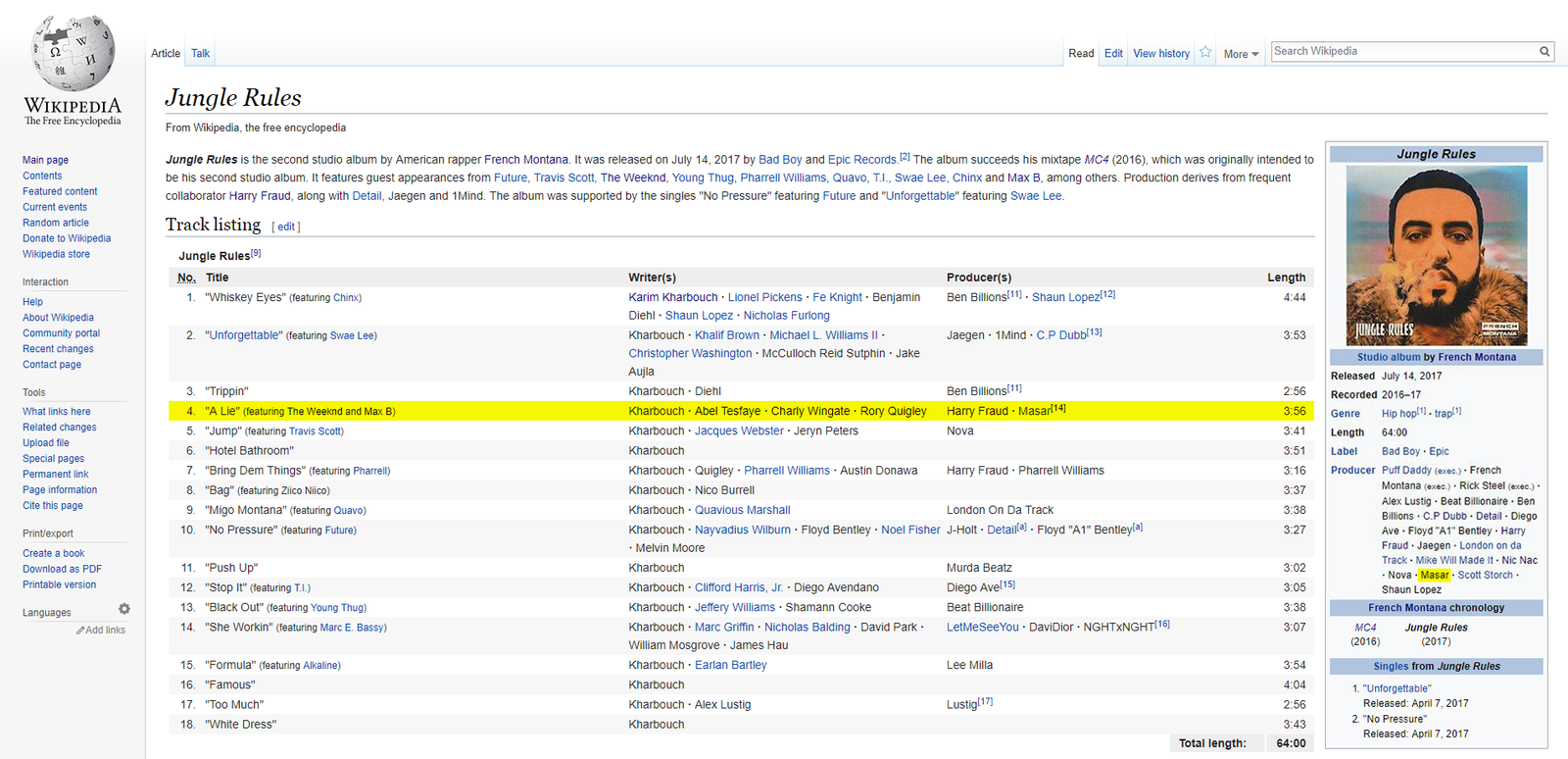 French Montana ft Max B & The Weeknd "A Lie" Prod by Fraud & Masar