French Montana (MC4) "Paid For" ft. Max B & Chinx Drugz | Produced by Harry Fraud, The Alchemist & Masar
---
MAX B WRITING HIS LYRICS FOR "PAID FOR"
Max B's verse on French's album "MC4" was recorded in 2009 by his engineer Masar just a few days before he was taken away. The original Pro Tools session was kept unreleased among others tracks like the "Hey my guy" single which was on Montana's first album "Excuse My French".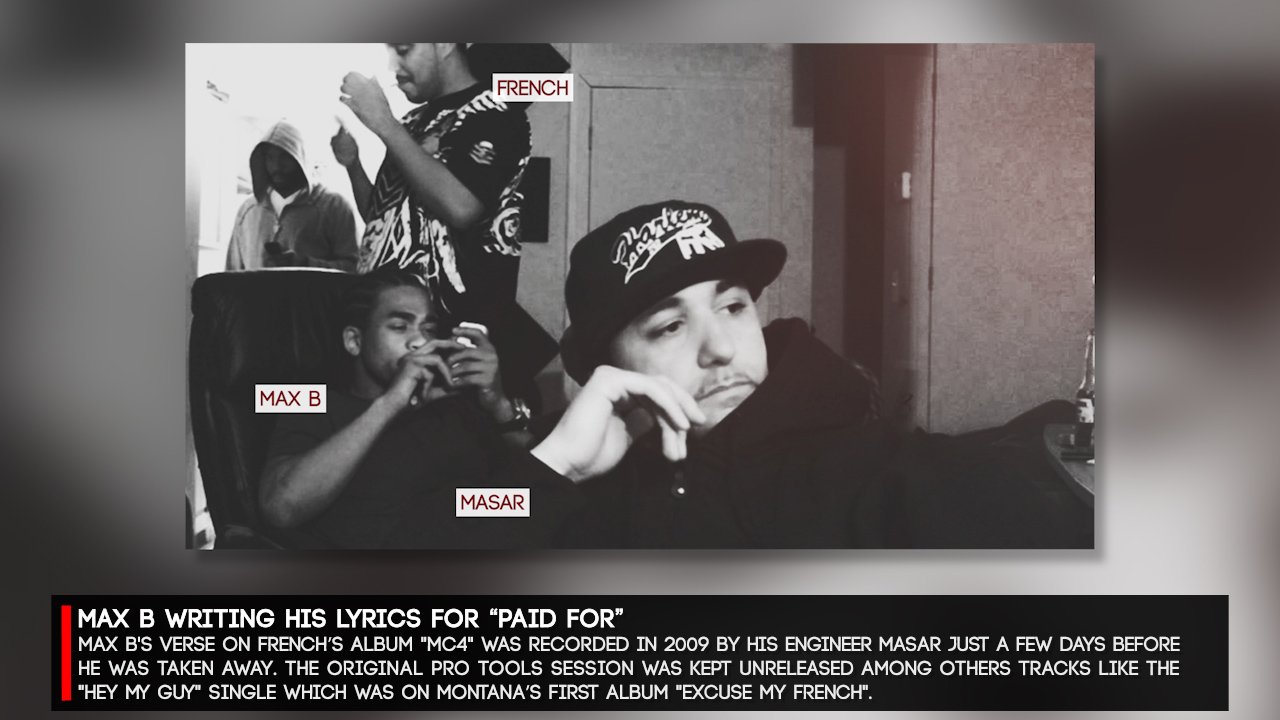 ---
MAX, FRENCH & MASAR
This picture was taken in 2009 just a few days after the release of the "Coke Wave" mixtape. A captured moment after one of the numerous recording sessions between French Montana & Max B that took place at Max's second home studio which was located in Yonkers.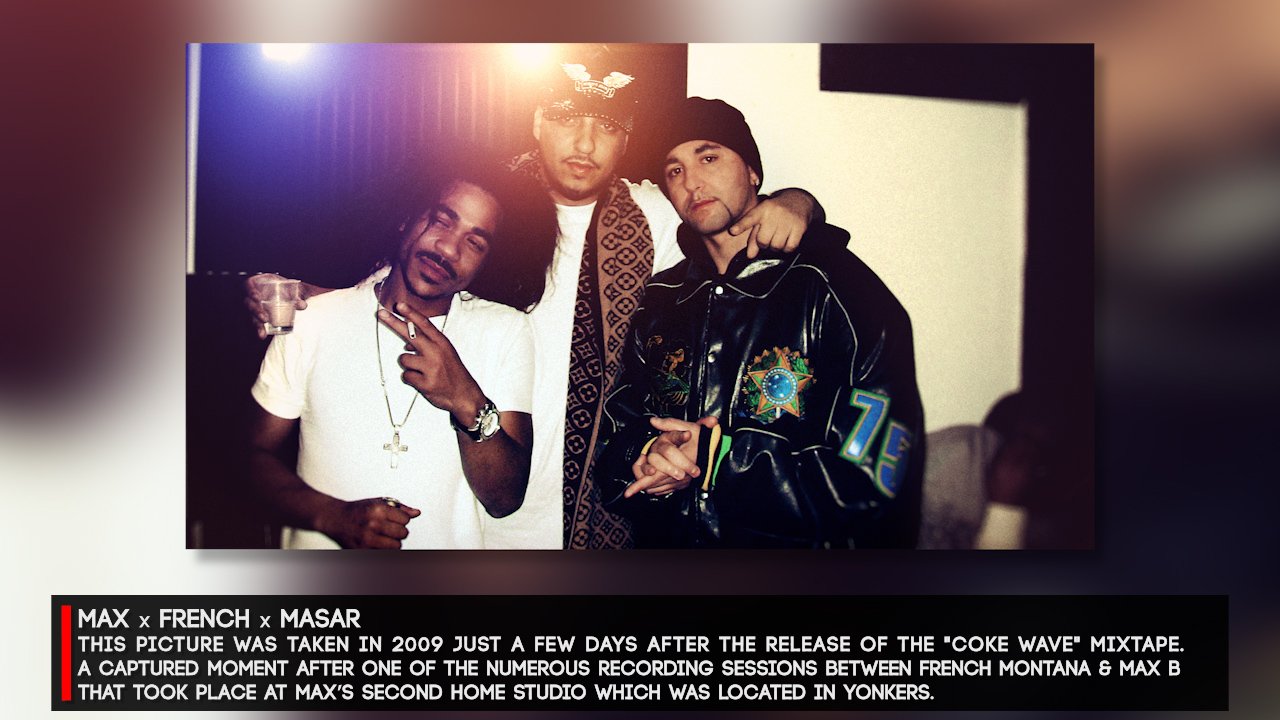 ---
FRENCH LISTENING TO THE MAX B' S VERSE
In 2015 Masar brought the Max B' s verse to French Montana at the Daddy's House recording studio. French who wasn't present at the time Max B recorded his verse, finally heard it for the 1st time, in almost 7 years after its original recording.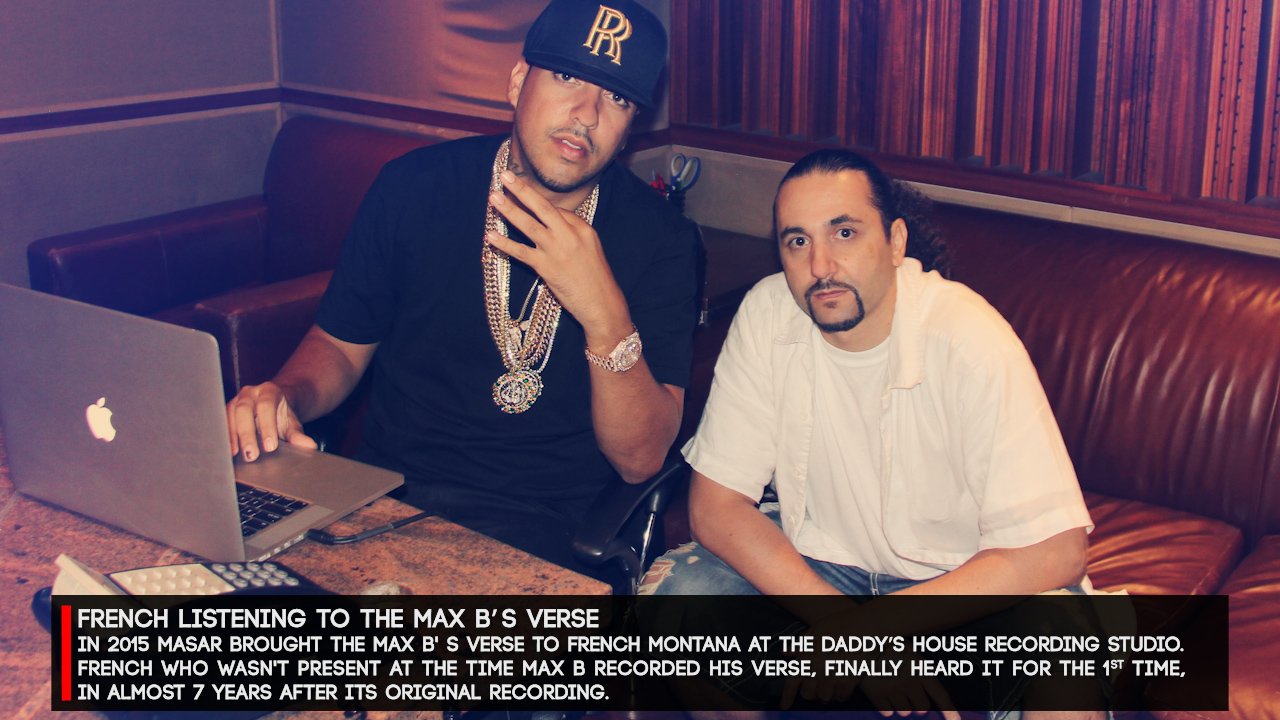 ---
HARRY FRAUD & MASAR WORKING ON THE "PAID FOR" INSTRUMENTAL
When Masar was called to help bring the Max B's verse to life, Harry Fraud & The Alchemist had already lay down the foundation of the Instrumental. the session took place at the SRFSCHL recording studio in Brooklyn, NY.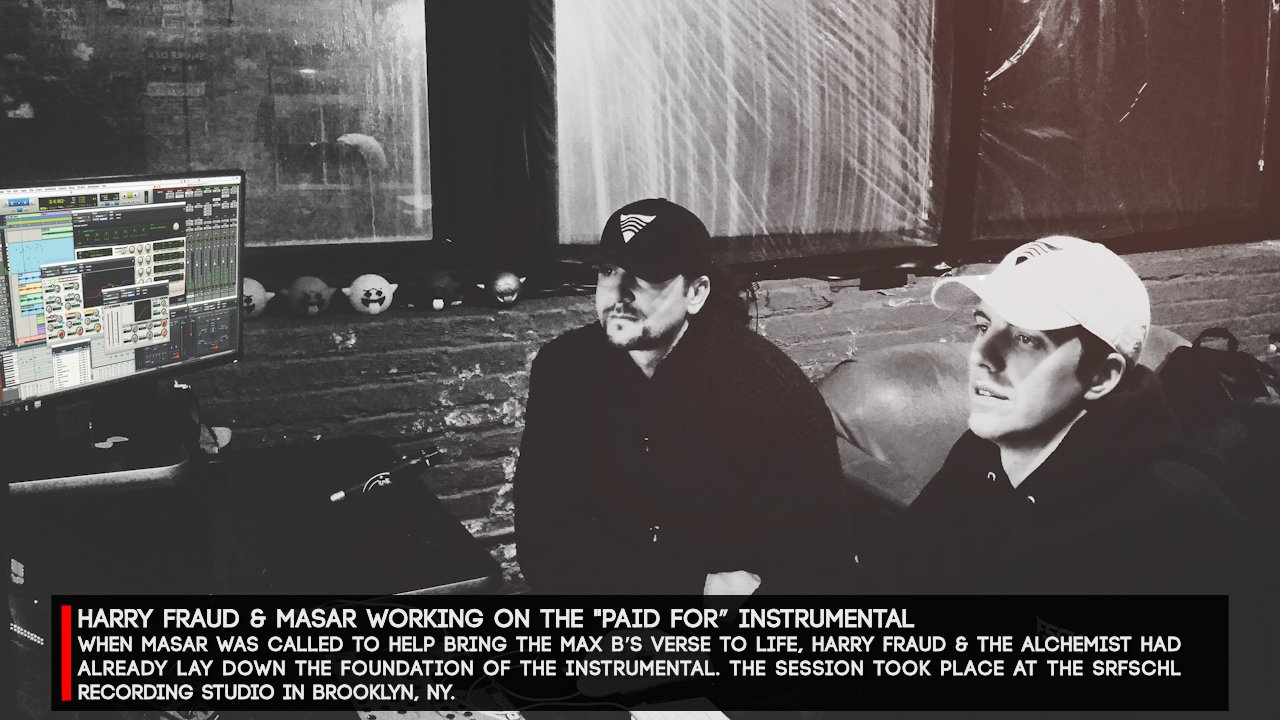 ---
HARRY FRAUD WORKING ON CHINX DRUGZ'S VERSE
These photos was taken during the recording of Chinx's single "I'm a coke boy". Harry Fraud who shared many studio sessions with the late Chinx Drugz, knew exactly how to bring out the best of him.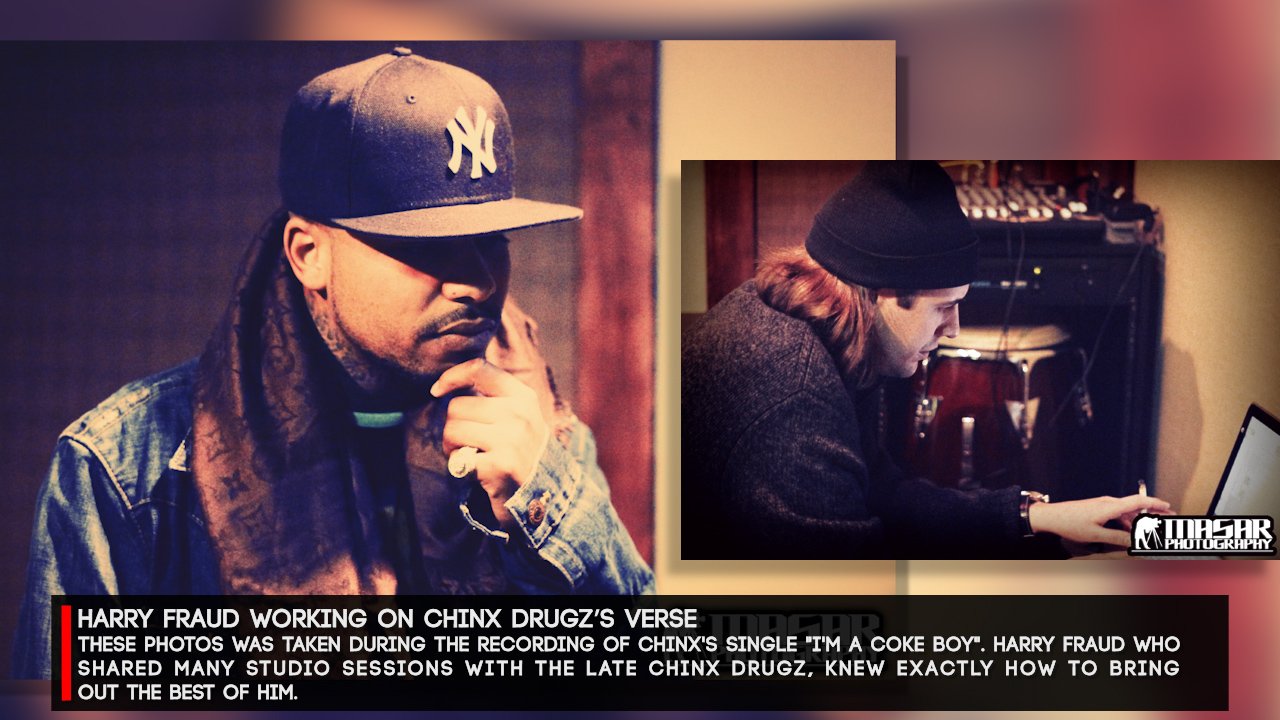 ---
FRENCH MONTANA & HARRY FRAUD DURING THE RECORDING OF "MC4"
The duo of French Montana and Harry Fraud have brought us countless quality collaborations in the past and "Paid for" is one of them. This record is legendary because it features Max B, the originator of the wave, and Chinx Drugz the late young king.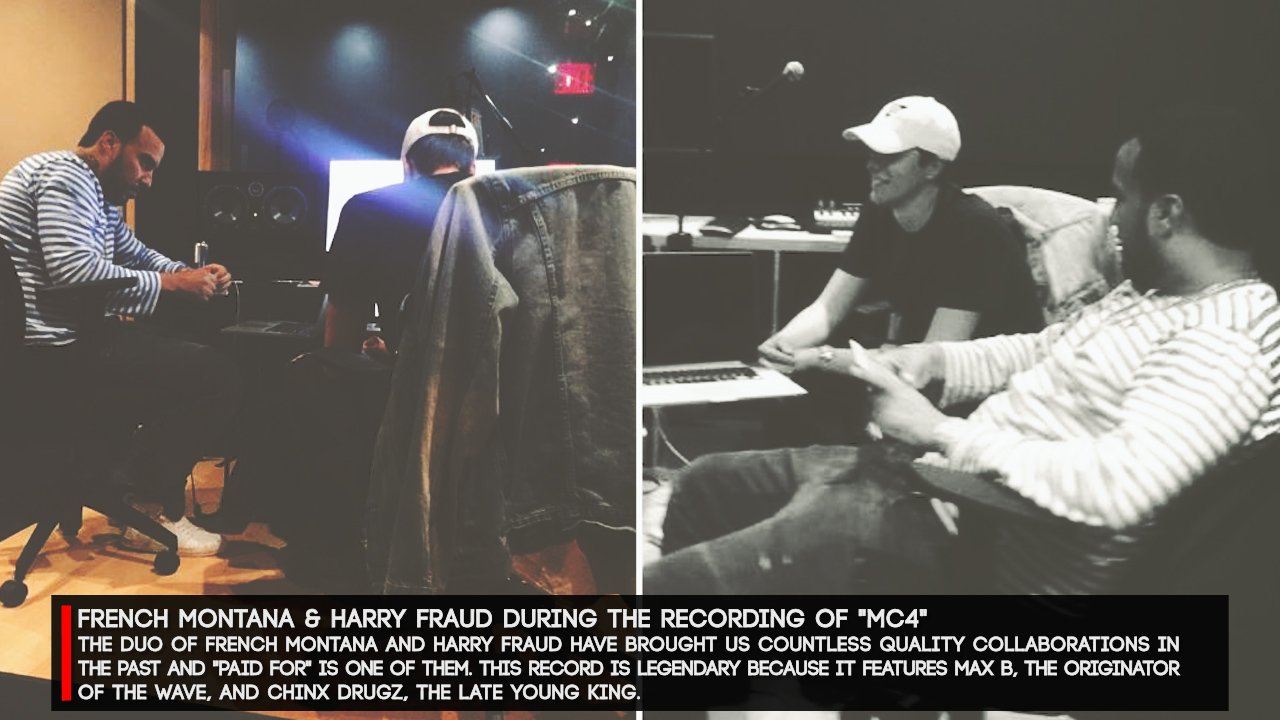 ---
FRENCH MONTANA, MASAR & CHINX DRUGZ
Masar is no stranger to the wave, beside being Max B's personal music engineer and right hand man, he has collaborated numerous time with French & Chinx on different projects, either as a Music Video Director or as a Graphic Designer.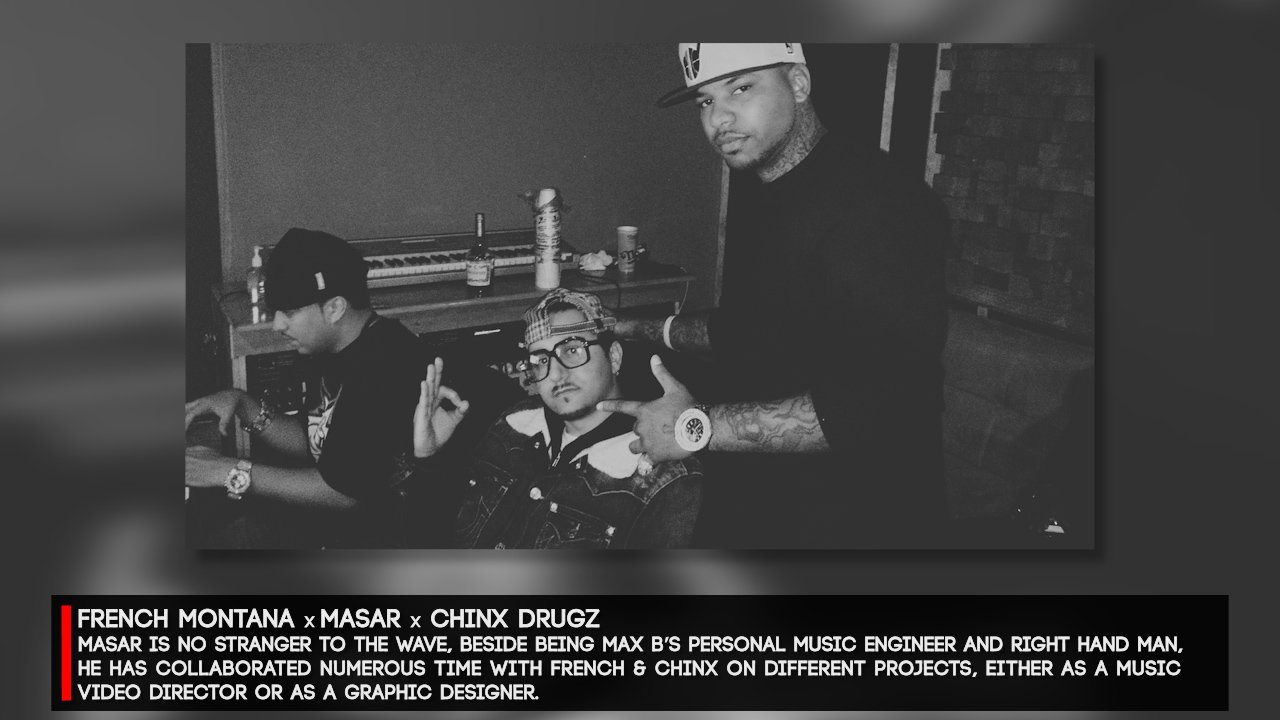 ---
HARRY FRAUD & MASAR TV
Harry Fraud and Masar at the Surf School Recording Studio putting the final touches to the mixing of "Paid for". During these productive sessions, they were also working on remixing a few other unreleased Max B's verses. Stay tuned.